Shining a light on the Gulf's women board directors
We interview board directors and Manarat members Amani Bouresli, professor of finance at Kuwait University, Natasha Hannoun, head of debt at Shuaa Capital, Meitha Al Hashemi, ADIB group credit officer, and Sara Nooruddin, head of private investments at Osool Asset Management.
This year, 2021, has been quite the year. As it draws to a close and the United Arab Emirates celebrates its golden jubilee of 50 years, it is also the year of Dubai Expo 2020 and the year that the UAE made it a legal requirement to put a woman on every listed board.
We felt it right to mark such an auspicious time by talking to some of the members of Manarat, Aurora50's invite-only club for regional women directors on listed boards.
We founded Manarat almost two years ago, at a time when there were only 28 women on listed boards in the UAE – 3.5 percent of all seats. We started out by organising a Zoom call (this was the time of the pandemic) to ask women already in these positions how we could get more women to take their seats at the table. 
 Sisterhood
More than half the women we spoke to committed to supporting our initiative, and Manarat was born. The word Manarat means 'lighthouses' in Arabic. We felt this sisterhood would act as the guiding lights for women coming through the ranks to become future board directors. 
They are Aurora50's guiding lights too: we meet quarterly and they are active contributors to Pathway20, our accelerator programme, and attended our chairs' luncheon at The Board Summit this year. Sadly there are not (yet) enough women holding chair positions, so these are the most senior women in the regional board world.
In this video, Meitha Al Hashemi, ADIB group credit officer and board member at UAE insurance companies Dar Al Takaful and Noor Takaful, explains what Manarat means to her.
Women's 'inner circle' pays off
Today, 49 of the UAE's 112 listed companies have female representation on their boards and that number is constantly growing. 
Research published in the Harvard Business Review in 2019 shows that women benefit from having a close inner circle of female contacts, even when they have similar qualifications and work experience to men (what it called women's 'dual networks') and that, when they did, they were rewarded with leadership positions and pay 2.5 times higher than female peers without that inner-circle network.
This is what we hope Manarat will give to the women already in the club and to those on their way to joining. 
With that in mind, we talk to: 
Aurora50's interviews with Gulf women board directors
Can you tell us a bit about how you were raised, and your family values? 
I was a middle child, with five siblings and we were raised in a traditional family and inspired by my father, who highly believed in education. He treated us equally and had huge confidence in us all from a very young age.
How did you settle into your first board role?  
I learned on the go. I tried to take in everything around me, whether it was the material to be discussed or the body language of the people sitting in front of me. In the beginning it was overwhelming; however, with time, I've learned to listen more and to ask questions, whether during the board meeting or before. The more I asked, the more I became aware and ready to tackle any issue.
What have you learned from your board role(s)?
A lot! If I had to choose three things, I would say:
Be prepared. There is usually a significant amount which needs to be covered in a limited amount of time. Preparation gives you time to think and digest. 

Develop relationships outside of the board room and get to know the other members of the board – particularly non-executive and independent board members.

Speak your mind. If you're not sure – ask a question.
The biggest learning from being a board member has been that you never let your guard down but always focus on the bigger picture. As a board member, you should not get involved in day-to-day decisions; however, we do need to guide the business and support functions on the way forward.
What's your motto in life? 
I have two. "Work hard in silence. Let success make the noise" and "The best way to predict the future is to predict it."
How do you negotiate the work-life-family juggle? 
I use the Pareto Principle – 80 percent of consequences are driven by 20 percent of causes. So I focus on the 20 percent, both in work and life.
Do you set yourself career and board goals? 
I work in investments, so targets and goals are words I use daily. We also review and reset frequently too. It's the same in life, careers and boards: your goals will change but we should still set them.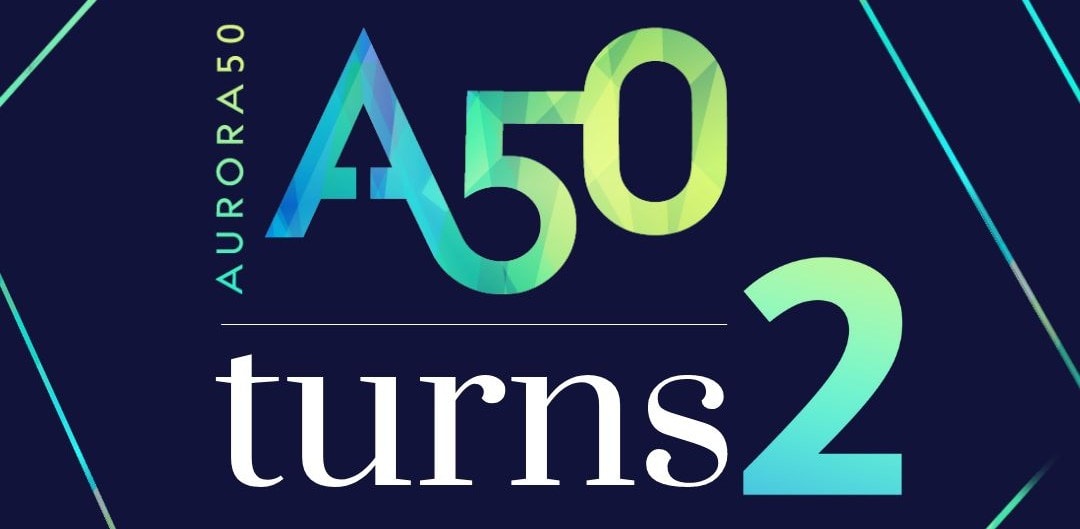 This month Aurora50 turned two and what a couple of years it has been since our launch in April 2020.
For Emirati Women's Day, Aurora50 asks five women how they were raised, what they studied, how they made it to the top – and what they advise tomorrow's female CEO
In the UAE's golden jubilee year, the theme for this Emirati Women's Day is ambition and inspiration for the next 50 years. And what better way to inspire the coming generations than to meet the Emirati women who have already reached the highest echelons of business.
We wanted to know – how did they do it? Who championed them? Who inspired them? What was their career path and education? What would they say to the girl today who wants to become a CEO? 
In this series on Emirati women leaders, we talk to: 
Highlights from the Emirati women leaders series
Can you tell us a bit about how you were raised, and your family values? 
Dena Almansoori I've lived in the UAE, France, the UK, Brazil, US and Canada. It made me see the world through a different lens and taught me a lot about kindness, hard work, resilience, humility, gratitude, patience and the importance of being grounded and proud of your roots, no matter where you are.
Fatema Al Nuaimi I was raised by my mother and my grandmother in Ras Al Khaimah, and they both emphasised the importance of education and a sense of purpose to my siblings and I. Another value that we were brought up with was generosity – giving without expectations. When you are raised with such values, they become an integral part of who you are and how you function, regardless of your role or job.
Where and what did you study?
Noura Al Dhaheri I chose software engineering because I felt it was a challenge in a male-dominated field. I enjoy challenging norms and breaking barriers.
What was your first job?
Fatema Al Nuaimi Although I studied engineering, marketing gave me better business understanding; it helped me see the bigger picture.
Did you advocate for yourself from an early age? 
Fahima Al Bastaki I think my skills were honed by watching my father. He had to leave education early to manage the [family] business. He always talked to me about different cultures and values, particularly the Japanese business and work etiquette.
Dena Almansoori I advocated for everyone around me but self-advocacy was not something I truly learned how to do until I was much older – and I'm still working on it. Advocating is a critical skill for healthy relationships and overall happiness in life.
Do you mentor people yourself? 
Noura Al Dhaheri Ensuring that the next generation is ready to take charge is the primary responsibility of any leader. It is something to which we must devote time.
Fatema Al Nuaimi I believe that the benefits of mentoring go both ways. Usually, you think the less senior person is the only one benefiting but, in reality, it is an opportunity for the mentor to learn.
Do you set yourself career goals? 
Fahima Al Bastaki In 2001, in the second year of my career in financial advisory, I was interviewed by a magazine reporter and asked where I saw myself in five years. I said I wanted to work in capital markets. I achieved it in a little less than five years. To achieve short- or long-term plans, we need to focus on self-development but also keep an eye on the bigger picture.
What's your most valuable skill? 
Fatma Al Jabri I believe that perseverance has helped me tremendously in my career and got me past any roadblocks.
What's your motto in life?
Noura Al Dhaheri 'If not now, then when?" 
How do you negotiate the work-life-family juggle? 
Fatema Al Nuaimi We live in a nation that prioritises family, and organisations need to realise that they can play an important role in retaining Emirati values and supporting their employees in achieving a healthy balance between work and family. 
What do you tell the girl who wants to be a CEO today? 
Fahima Al Bastaki Talk to intellectual people, dive deep into a specialised field, be patient and career-focused, empower and develop others, and lead to achieve remarkable milestones.
Noura Al Dhaheri Learn, gather information, create a network and build and work with a great team. Your passion as a female is your strength, and that is what makes your team a family. Women are prime examples of transformational leadership, driving people towards their goals. 
Dena Almansoori Be clear on your priorities and the impact you want to make. Know the WHY behind what you do… and ignore the naysayers.
Aurora50 wishes you a happy Emirati Women's Day and hopes all your ambitions bear fruit. We look forward to connecting leading organisations and their boards with the growing female talent pipeline at The Board Summit from 20-22 September 2021.
 Hope to see you there.
The current query has no posts. Please make sure you have published items matching your query.