A strong economy, generating new jobs, protecting the environment, legal reform and the future of education are the focus of a new UAE 10-year plan, We The UAE 2031, launched last week.
Women must fill one-third of all EU board director posts or at least 40 percent of non-executive director posts under a new EU-wide directive.
IPOs mean more women for boards: here are some of the biggest in the UAE this year, from AD Ports Group to Borouge to DEWA.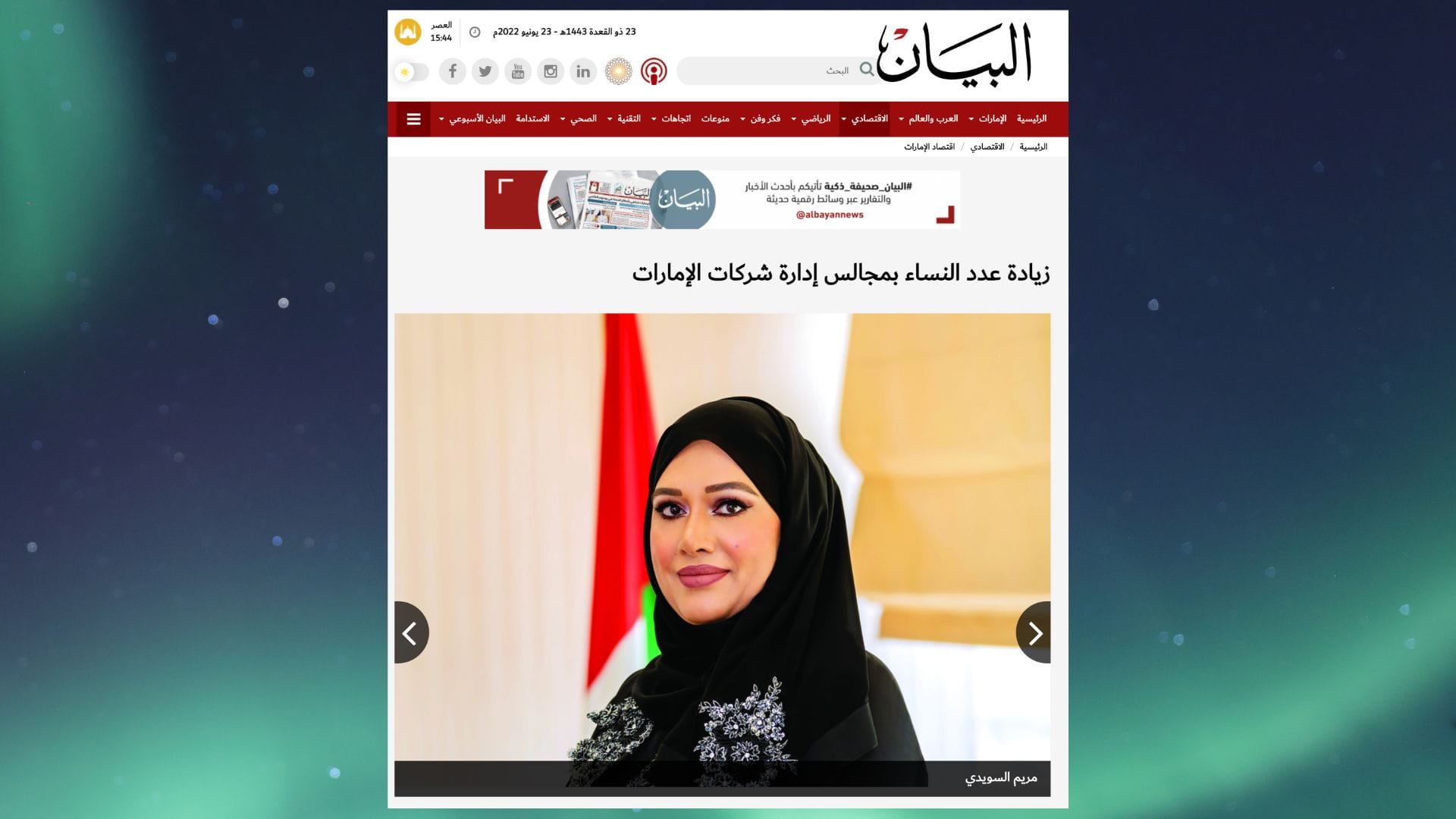 أدت الجهود الحثيثة، التي تبذلها دولة الإمارات في سعيها المستمر نحو تحسين التنوع بين الجنسين إلى زيادة عدد المناصب، التي تشغلها النساء في مجالس الإدارة لهذا العام إلى 8.9%، لتسجل بذلك ارتفاعاً بنسبة 3.5 % بالمقارنة مع عام 2020، وذلك وفقاً لبحث أجرته مؤسسة أرورا 50 الاجتماعية، وهي مؤسسة تعمل على تحقيق التكافؤ بين الجنسين في مجالس إدارة دول مجلس التعاون الخليجي، بالتعاون مع كلية محمد بن راشد للإدارة الحكومية.
Aurora50's press releases
Abu Dhabi, UAE — 13 March 2021: The Central Bank of the UAE (CBUAE) has signed a Memorandum of Understanding (MoU) with …
23 November 2020; Abu Dhabi: Senior representatives of several leading organisations have agreed to collaborate with Aurora50 to shape and advance board-level …